The School District of Pickens County Board of Trustees approved three leadership positions at the January 23, 2023, regular meeting. These positions include: 📚Dr. Paula Alexander - Executive Director of Elementary Education ✏️Michelle Craddock - Executive Director of Human Resources 🎒Wanda Tharpe - Executive Director of Secondary Education These leaders will begin their new positions at the conclusion of the 2022-23 school year. To learn more, please visit the link below:
https://www.pickens.k12.sc.us/article/971775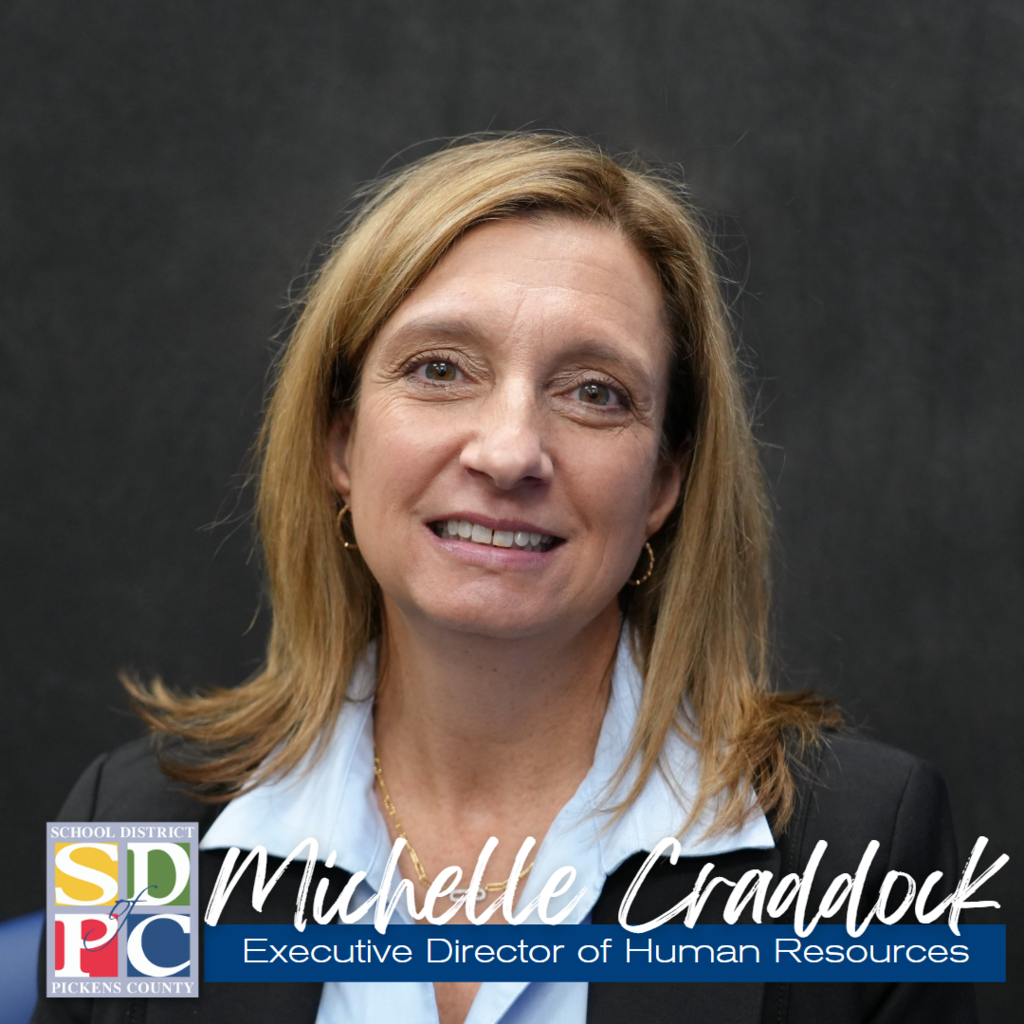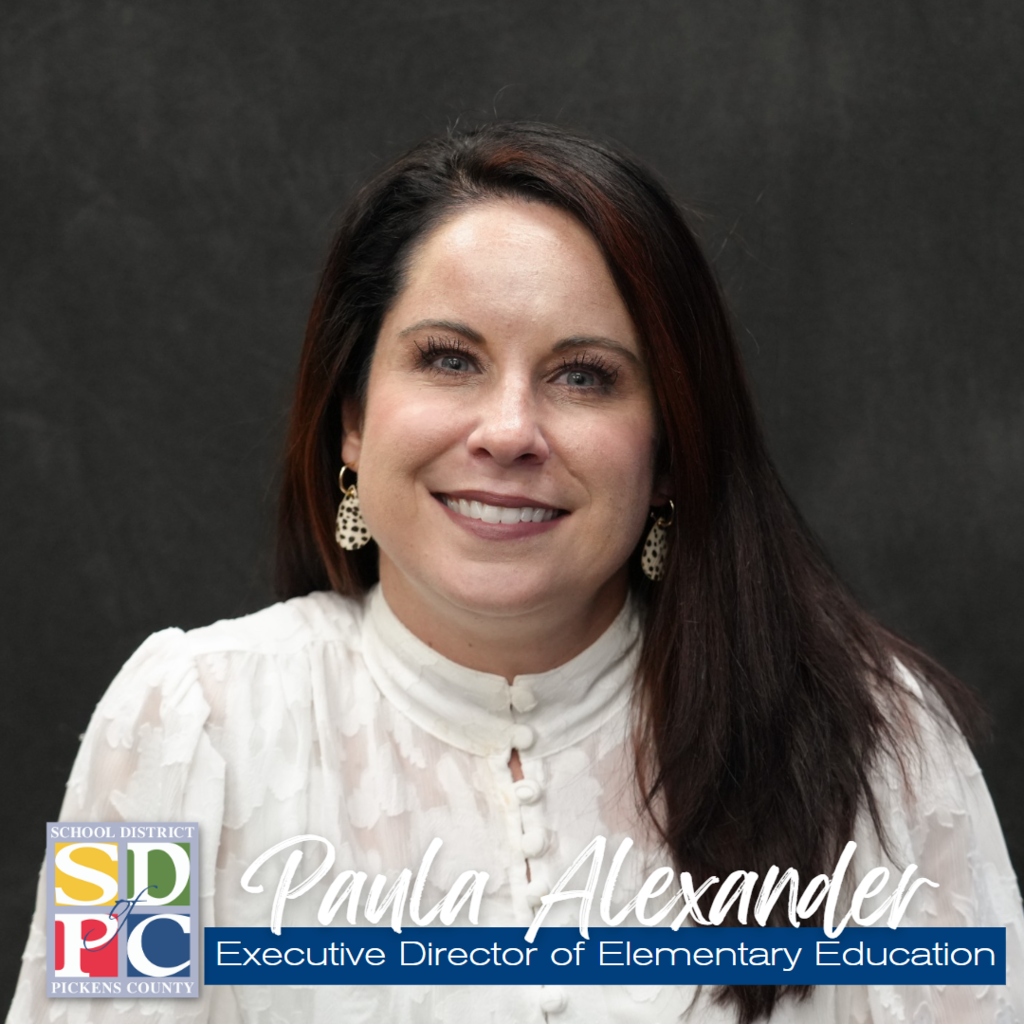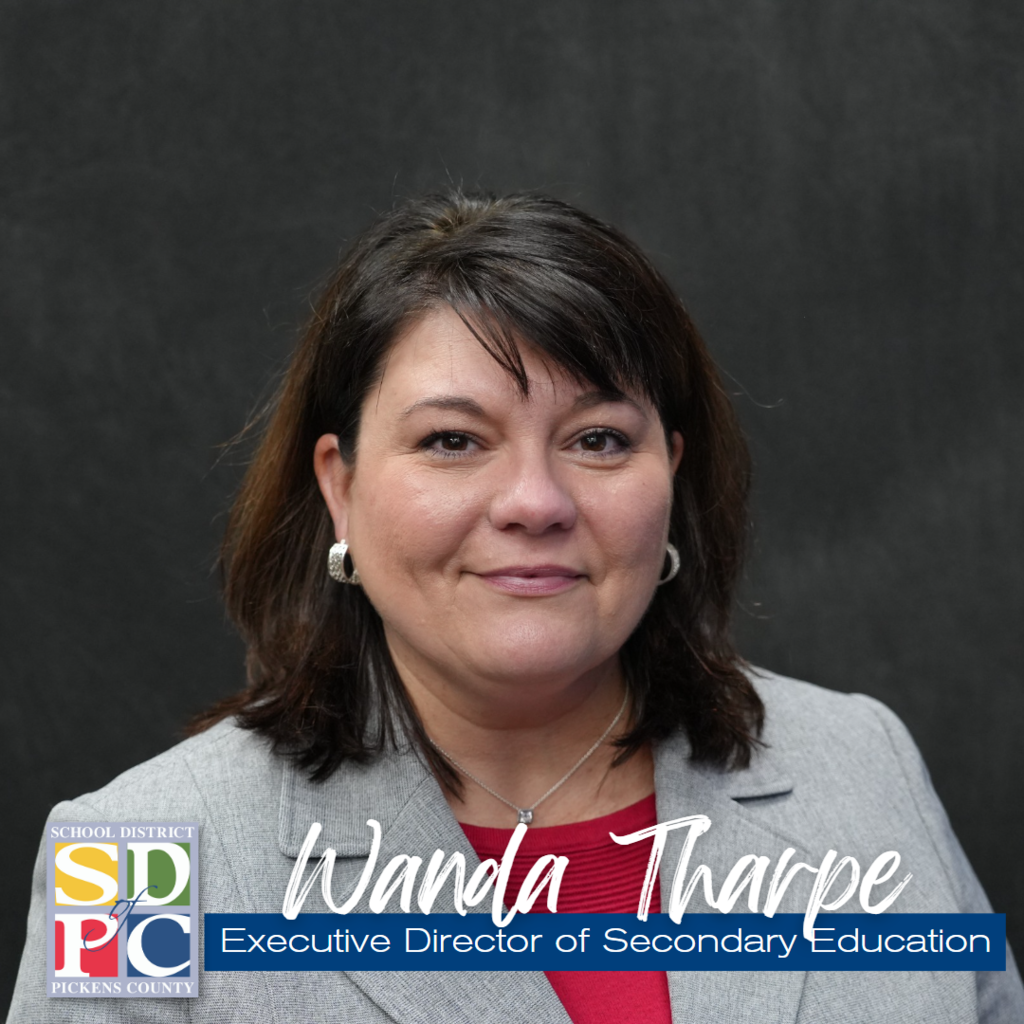 As we are now in the 3rd nine weeks of school in Pickens County, there are a few important updates and reminders that you should know about: CLICK HERE for a pdf of the January 13, 2023 PARENT UPDATE -
https://5il.co/1n9g4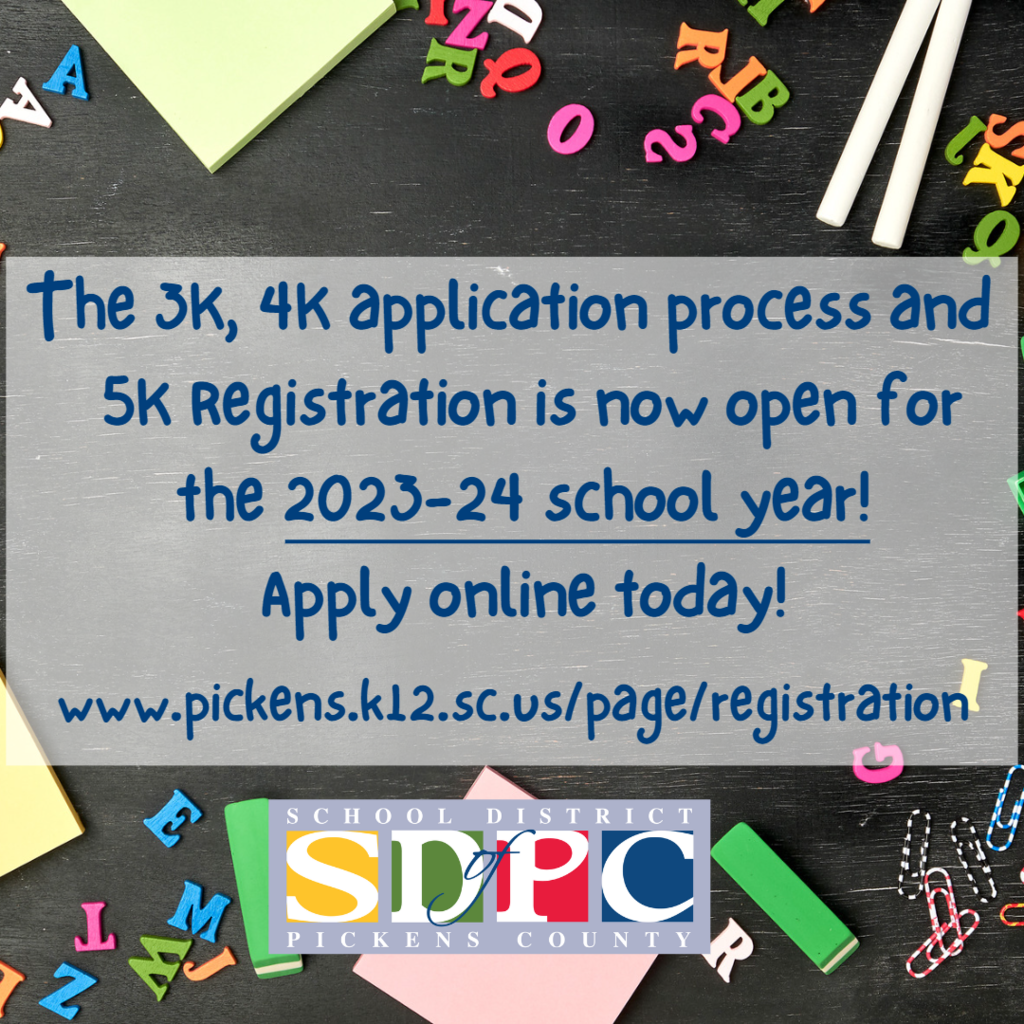 3K and 4K Application Process is Open for the 2023-24 School Year! SDPC is now accepting applications for our 3K and 4K programs for the 2023-24 school year! For more information, please visit our Pre-K website at
www.pickens.k12.sc.us/page/pre-k-information-page
. Note: 5K Registration will begin on January 11.

It is almost time for 3K, 4K, and 5K students to enroll for the 2023-2024 School Year! SDPC will start registration for the 2023-2024 school year beginning in January. Please help us share this with your family and neighbors who have children in the 3K, 4K, and 5K age range. Tell them to watch for information from our district on how to register their children soon!

Congratulations to the Easley High School - the 4A Competitive Cheer State Champions!!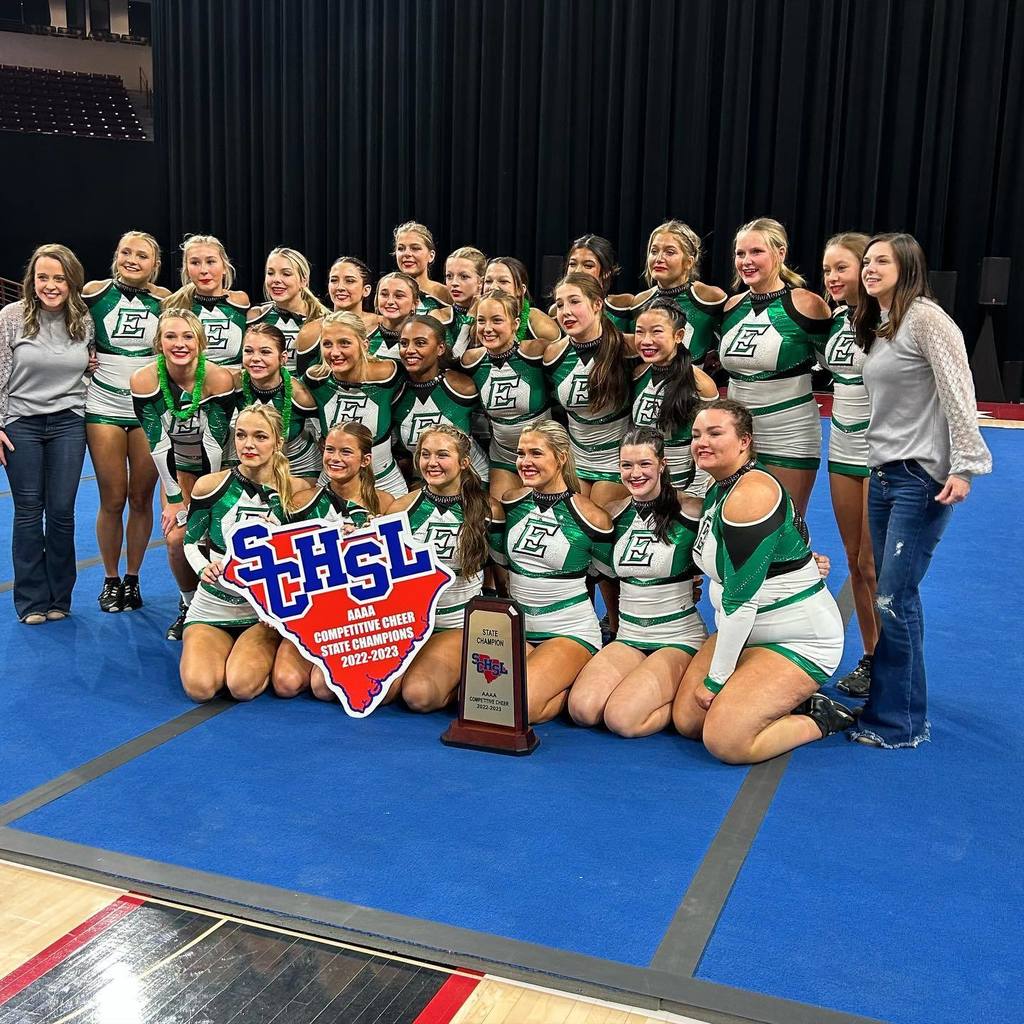 Congratulations D.W. Daniel Marching Band for being named the 3A State Champions!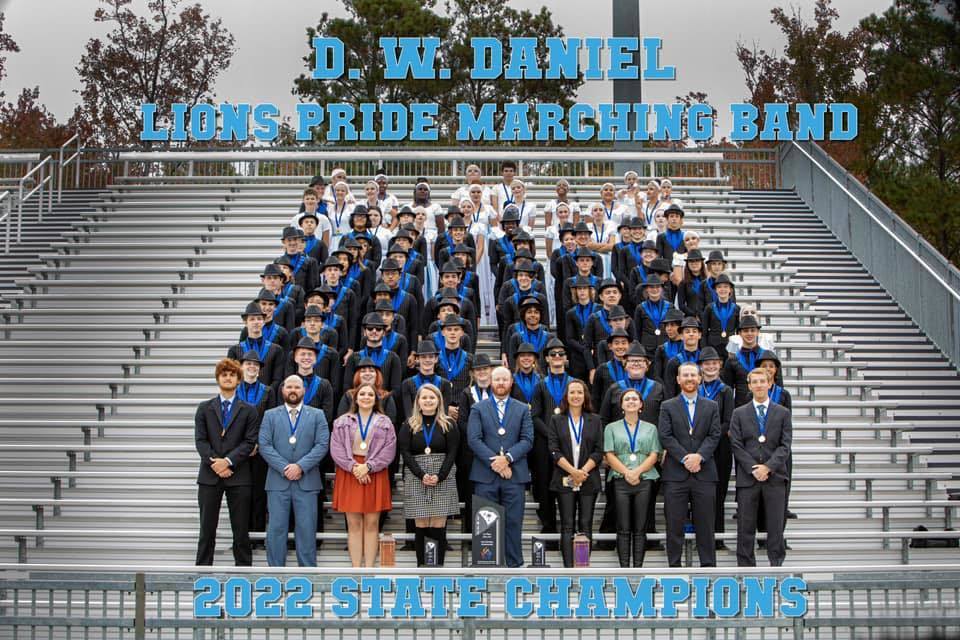 Congratulations Pickens High School Lady Blue Flame Golf Team for winning the 4A State Championship! They won by 23 strokes!!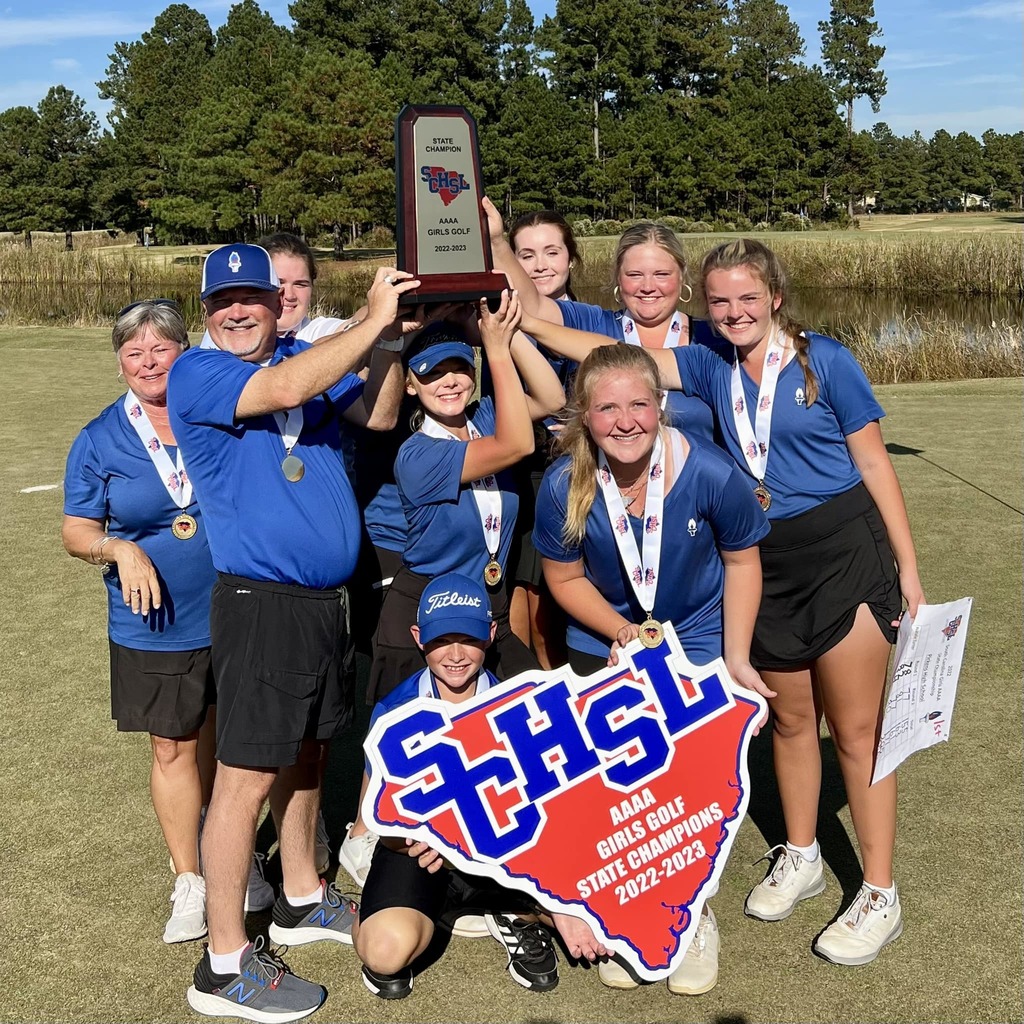 Today is the last day to nominate a teacher in SDPC to participate in the Extra Yard for Teachers challenge. In partnership with Eckrich, the Extra Yard for Teachers is giving teachers the chance to win $1 Million to fund classroom resources! If selected, your teacher will be able to participate in the throw during the Clemson University vs. Miami game on November 19, 2022, where they will be eligible to win $1 million to fund classroom resources. Nominate a teacher today at: bit.ly/3A45Yrk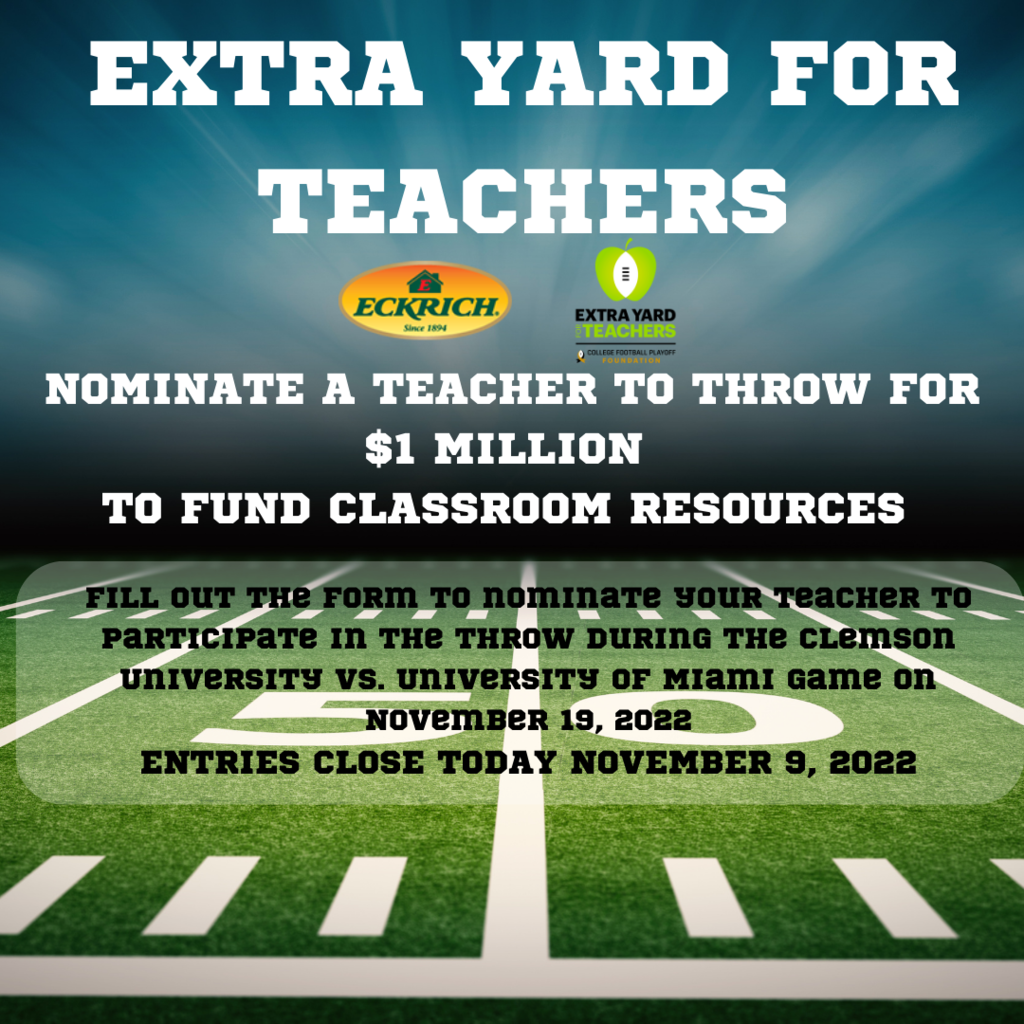 We are closely monitoring the weather as South Carolina prepares for Hurricane Ian. At this time, there are no changes to the school schedule. We are continuously in contact with emergency preparedness officials and other agencies. We will let you know if any changes are made to normal school operations.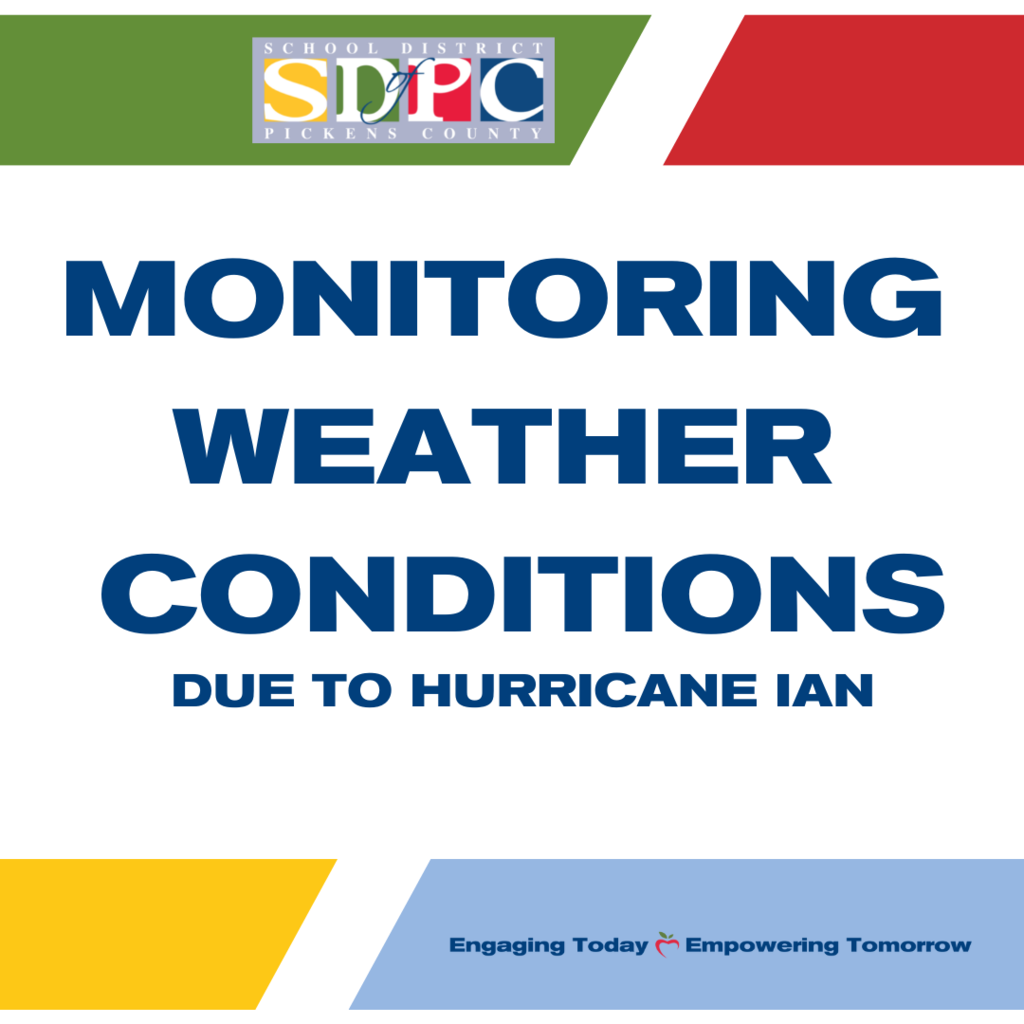 Free and Reduced LUNCH Applications for 2022-2023 Over the past two years, SDPC has been able to provide free meals to our students due to the USDA waivers associated with the COVID-19 pandemic. This federally funded free school meal program is no longer available beginning the 2022-2023 school year. If your student qualifies for free or reduced meals, they can still receive them next year, but you MUST TAKE ACTION to make it happen. To learn more about eligibility and the free and reduced program, visit:
www.sdpcnutrition.com
To apply now, visit: bit.ly/3afH7Yd If you have any questions, please contact our Student Nutrition department : (864)397-1167 or
theresaboggs@pickens.k12.sc.us

Rising juniors and rising seniors are invited to attend the SDPC Work-Based Learning Student Job Fair. SDPC students and businesses can register and find out more information at [tinyurl.com/MY-SDPC-WBL].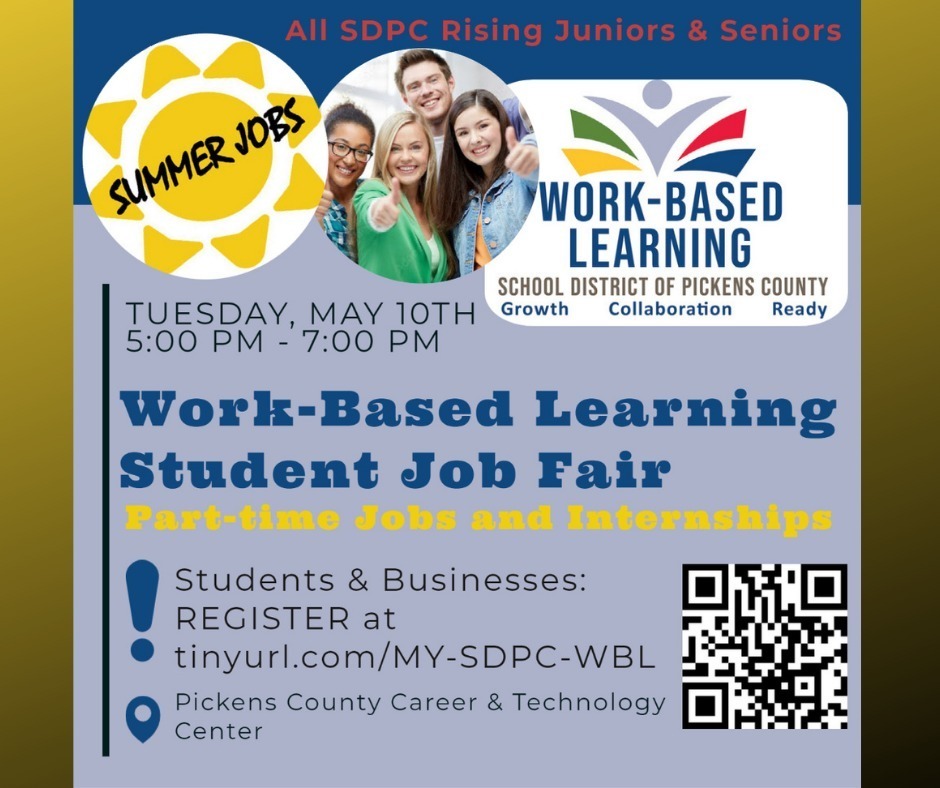 We are hiring! Do you know anyone searching for positions such as teachers, custodial staff, summer camp workers, guidance counselors, coaches, and more? Please share these opportunities with them. There are immediate opportunities for custodians at Easley High School and Clemson Elementary. Visit pickens.k12.sc.us/page/join-our-team to apply online. Join our SDPC team!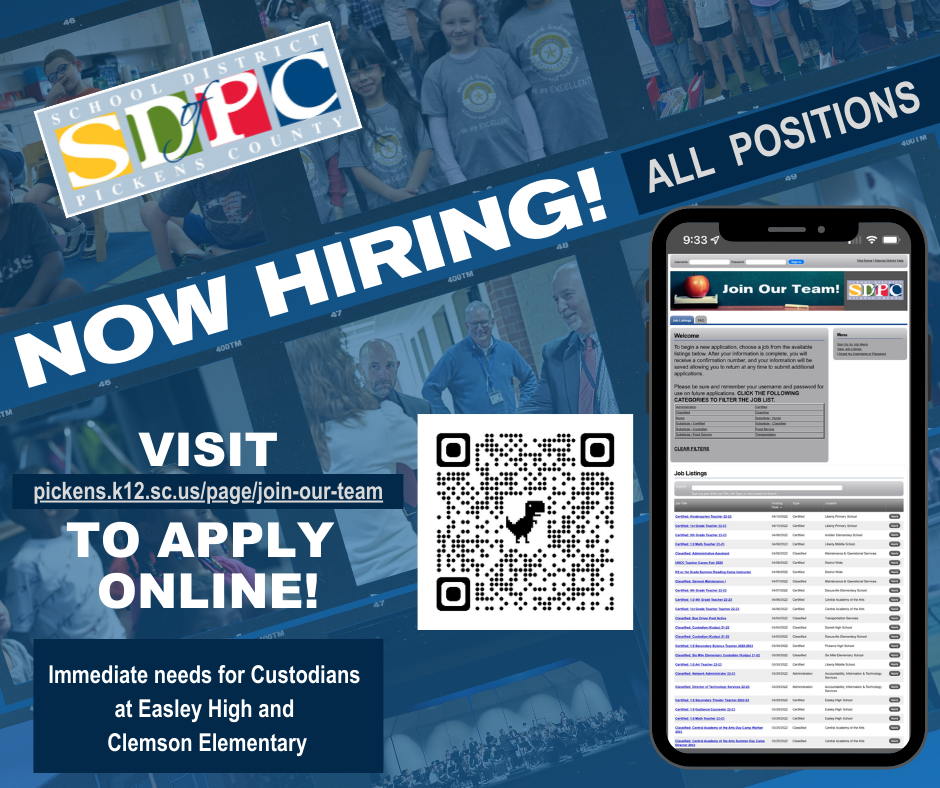 The School District of Pickens County (SDPC) is undergoing a refresh of its Core Values, Beliefs, Mission, and Vision Statements to reflect the thoughts and feelings of the community. With that in mind, we are currently asking students, parents, community members, and staff to help shape the future of PreK-12 education in Pickens County. For more information about how you can contribute to this effort, CLICK HERE:
www.pickens.k12.sc.us/page/vision2022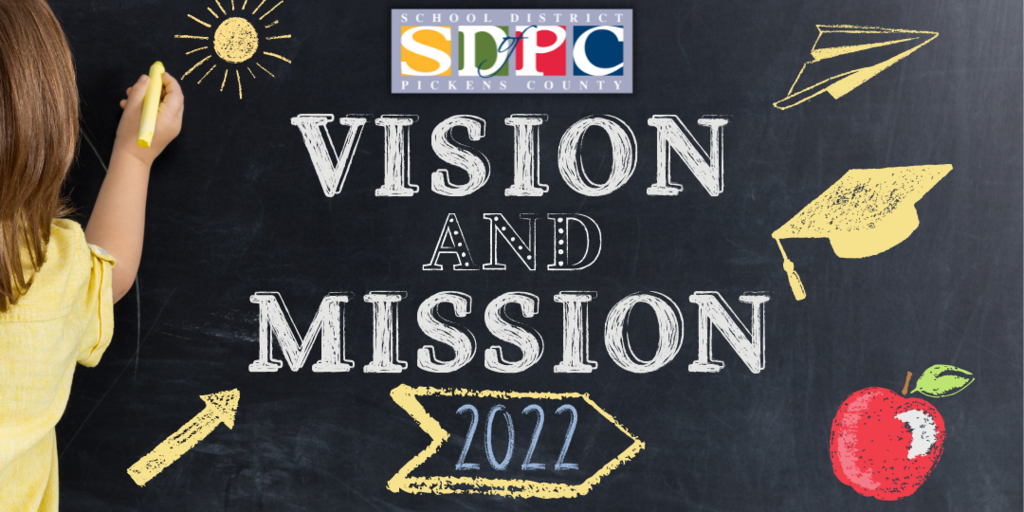 The 2022 SDPC All-County Chorus Concert will take place on 4/8/22 at Liberty High School. The guest clinician/conductor is Dr. Chris Hansen from Anderson University. A Live Feed & Recording of the concert will be available at this link:
https://youtu.be/Lvi19vaOwd0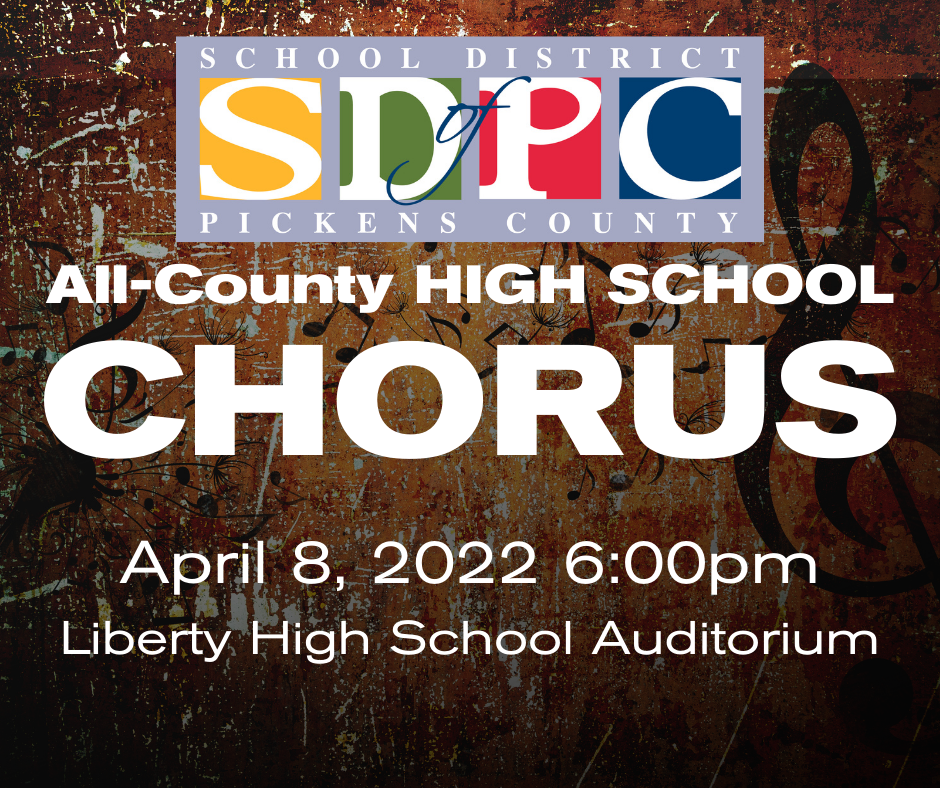 SDPC News: Any high school students and parents who are interested in learning more about TECHNICAL CAREER PATHWAYS can attend an an orientation at the Pickens County Career & Technology Center on Tue., April 5 at 6PM. For more information click here -
https://bit.ly/378yn45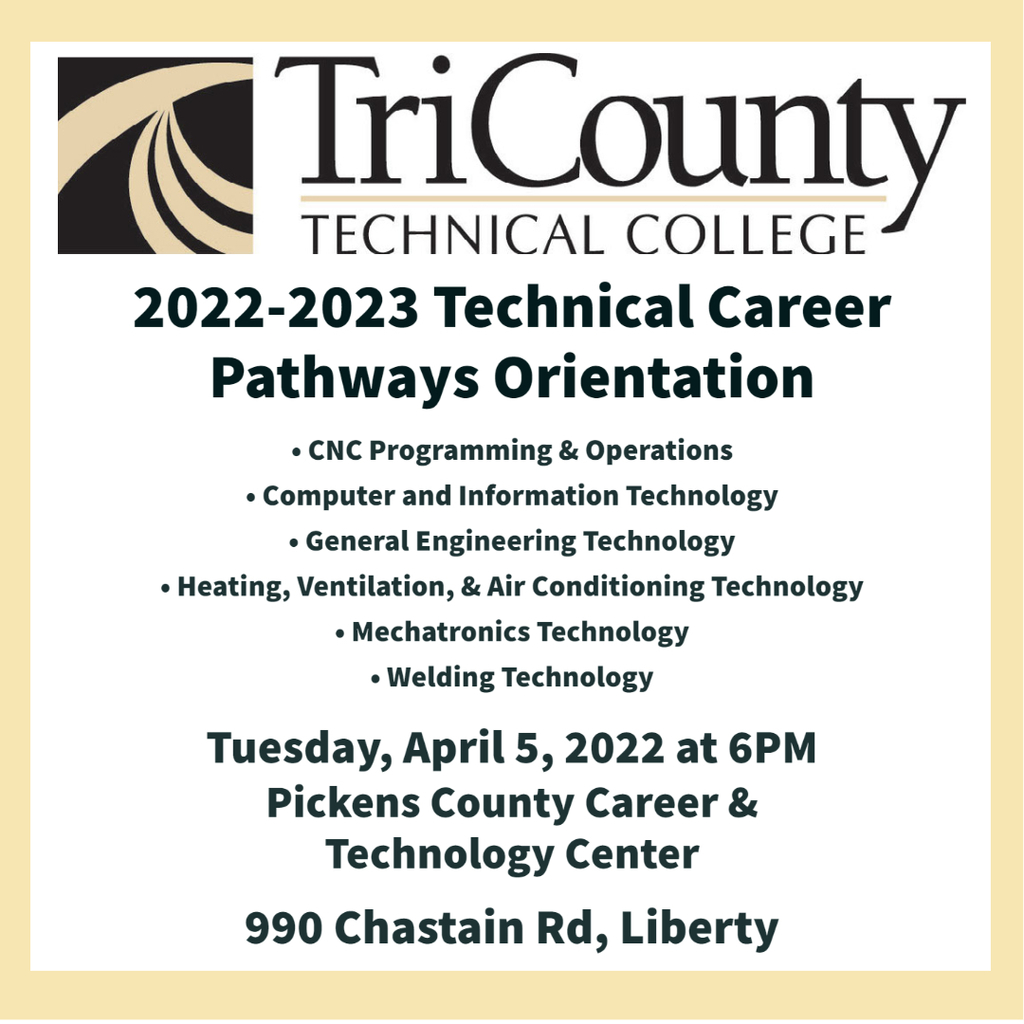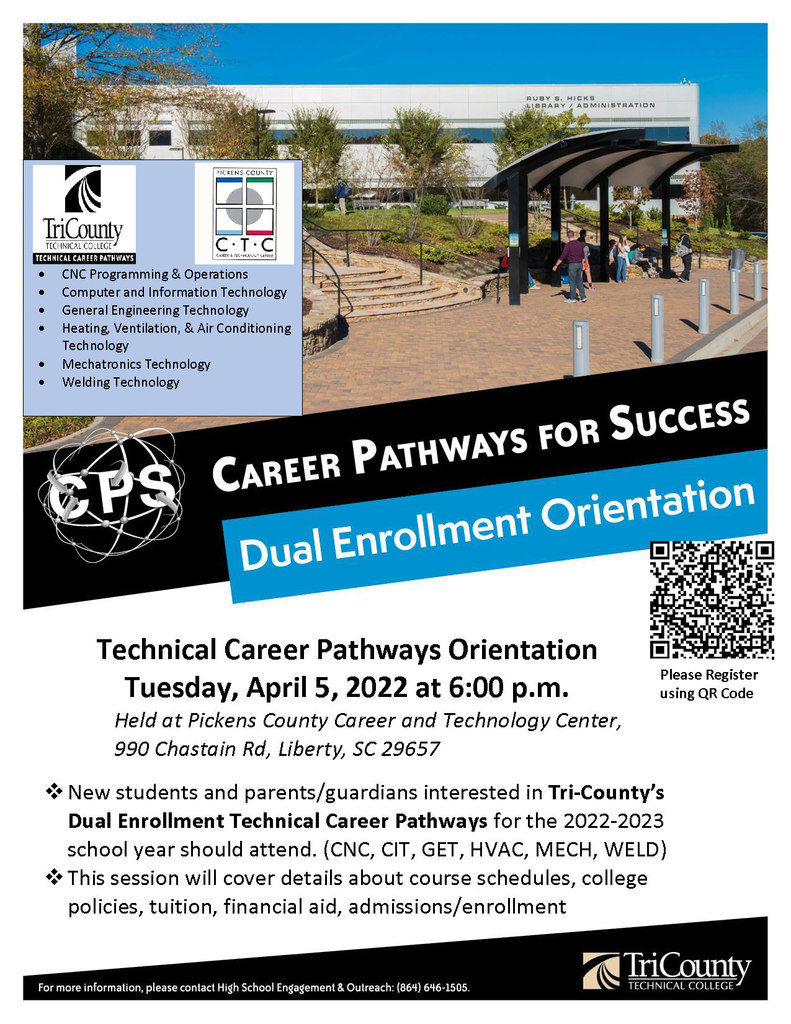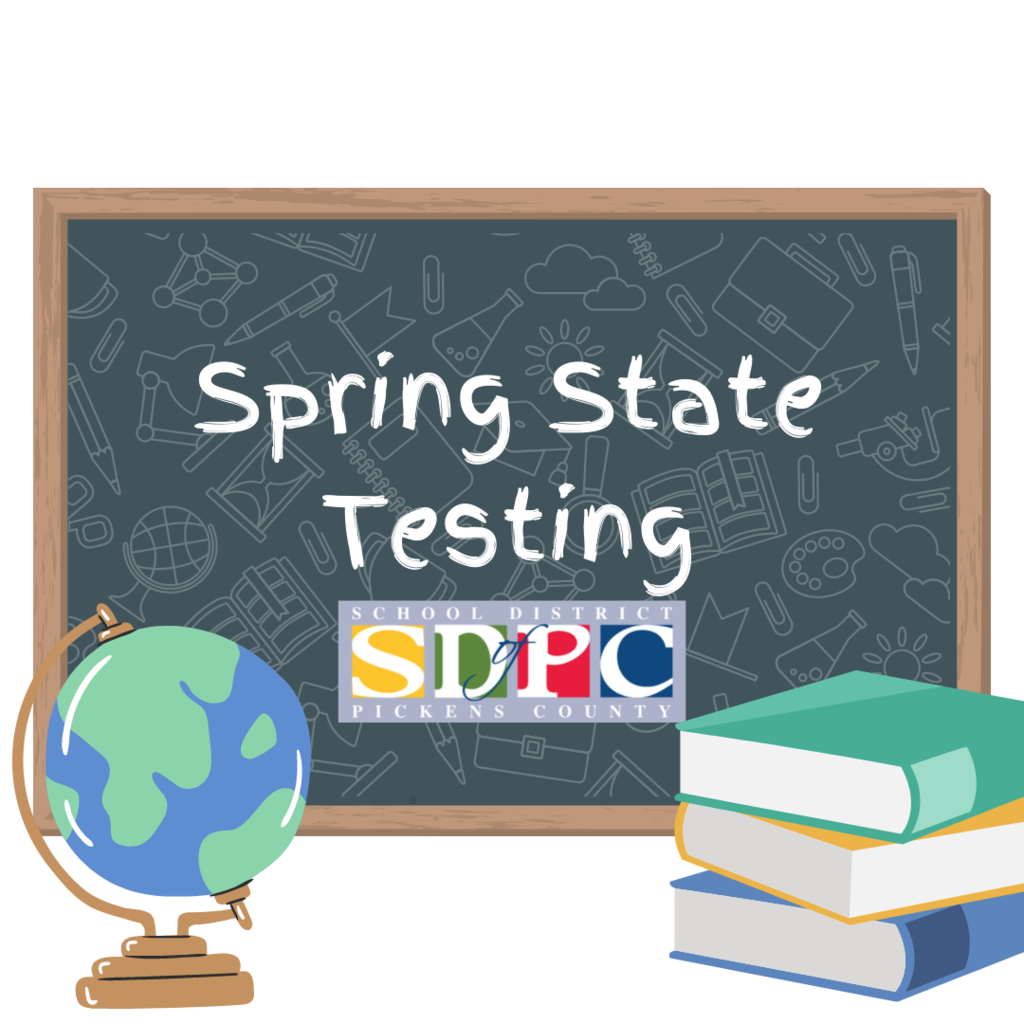 National School Counseling Week is Feb. 7-11, and we're happy to join our schools in celebrating. Every day, school counselors make a difference for students! Join us in thanking them for all they do! #SDPCBetterTogether #NSCW22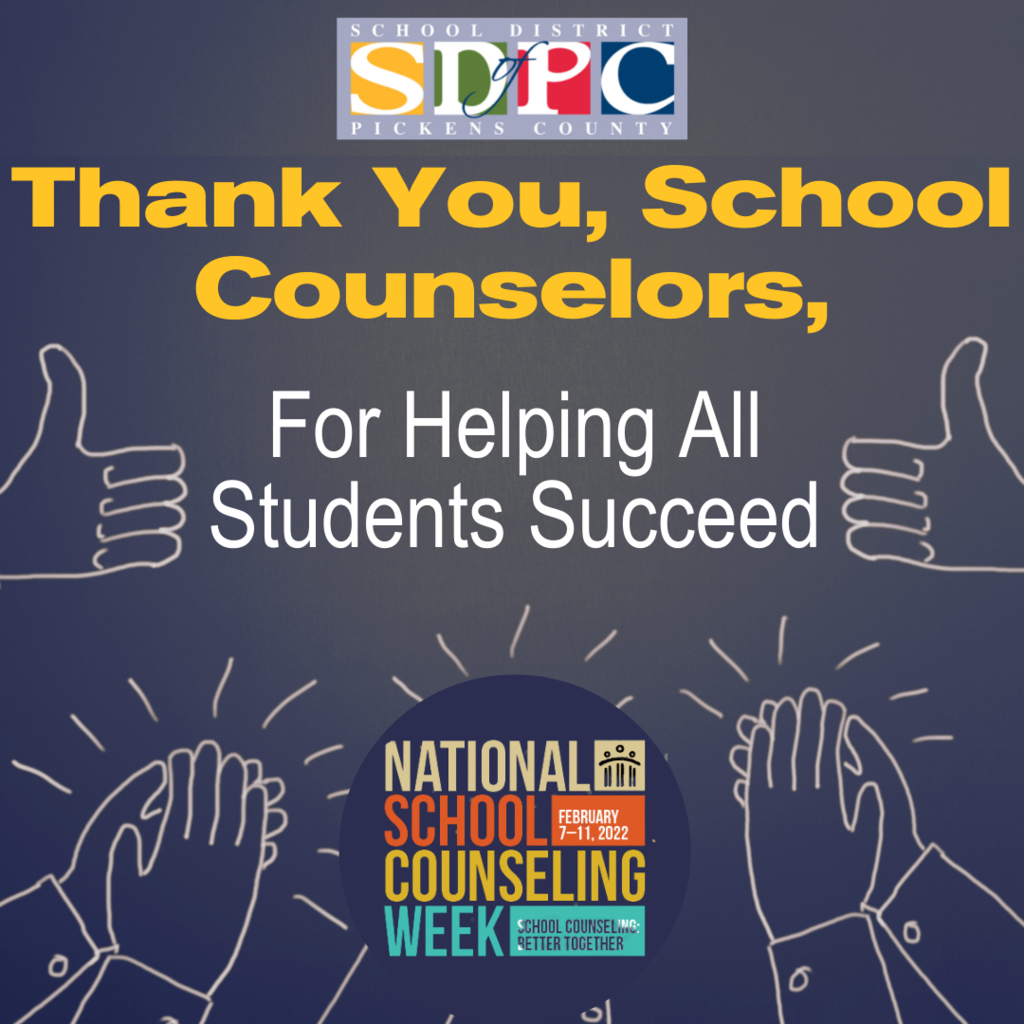 COLLEGE BOARD OPPORTUNITY SCHOLARSHIP- BIGFUTURE The College Board Opportunity Scholarships are now named BigFuture Scholarships. Through the program, students are eligible to compete for scholarships by completing critical college planning actions during certain windows in their junior and senior years. As of January 2022, 104 scholarship awards totaling $52,000 have been awarded to South Carolina students from the Class of 2022. Final awards for the Class of 2022 will be announced in March. The program is now open for students in the Class of 2023 with the first awards announced February 2022. Learn more at bigfuturescholarships.org.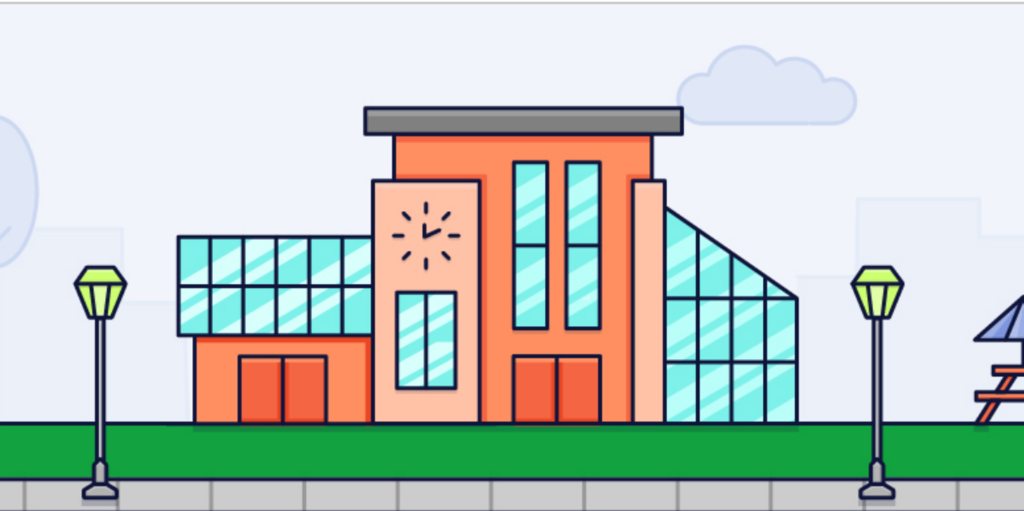 🚨Reminder🚨: There will be no school: Friday, February 4, 2022 Friday, February 18, 2022 Monday, February 21, 2022 These days are planned breaks on the 2021-2022 calendar. (Note: The free COVID-19 testing center for SDPC will be closed on these dates)